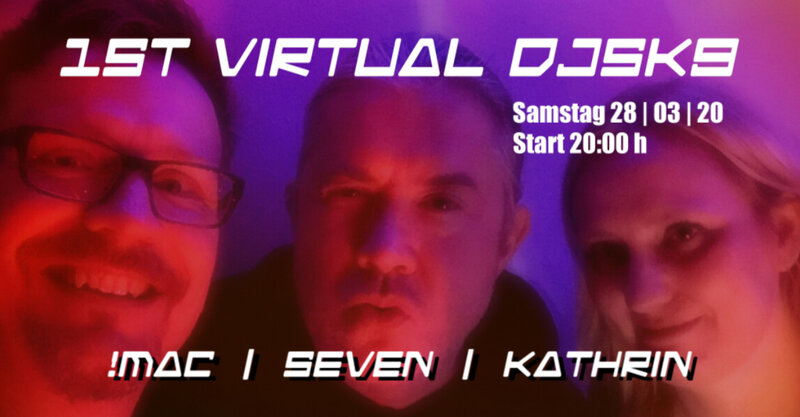 This event has ended
Sat Mar 28th 2020, 20:00 (GMT+01:00)

Konstanz
Liebe Freundinnen und Freunde des K9,

wir sind nicht ganz von der Bildfläche verschwunden und wollen euch trotz Ausnahmezustand ein bisschen das gewohnte Samstagabend-Feeling in die eigenen vier Wände zaubern.

DJ !Mac, Seven und Kathrin haben die Crème de la Crème ihrer Hits zusammen gestellt und legen sie für euch am Samstagabend den 28. März LIVE ab 20 Uhr auf.

Freut euch auf 3 Stunden Knuspersound, stellt das Bier kalt und mixt eure Cocktails – wir freuen uns auf einen schwungvollen Abend. Möglicherweise gewinnt der Satz von Deichkind: "Schmeißt die Möbel aus dem Fenster, wir brauchen Platz zum Dancen" wieder so richtig an Bedeutung. Macht euch Platz zum Tanzen und rückt gedanklich zusammen!

Timeline:

19:00 | WarmUp | DJ !Mac

20:00 | 80's and more | DJane Kathrin
21:00 | Beat & Groovecollection | DJ !Mac
22.00 | rrrock all Styles | DJ Seven

Please stay@home, wash hands & keep calm and distanced!

Kathrin ... !Mac... Seven ... und das K9-Team!